Welcome to the Catholic Church of the Redeemer in Mechanicsville, VA
Our Mission: We nurture the spiritual growth of all our members through vibrant celebrations of the sacraments, daily prayer, 
lifelong study of our faith, hospitality, and compassionate service to each other and to the "world beyond our doors."
Within the pages of this site, you will find information about our church, our ministries, and our community. You will also find ways in which you can become involved by sharing your gifts and talents.  WORD describes the many ways we seek to "pass on the the faith" through faith formation and educational programs.  WORSHIP includes our worship, prayer and music programs.  Through SERVICE we reach out to fellow parishioners and the wider community.  COMMUNITY offers opportunities for our parish community, young adults, and youth to gather as people of faith.  We offer many opportunities for GIVING of your time, talent and treasure through our stewardship process and online giving. 
The publishers at Pastoral Planning have created a "really nifty online guide"
to help us have a great Holy Week experience in our homes.
Click on the image above to access materials for Palm Sunday, Holy Thursday, Good Friday, and Easter,
and then click on the tabs for the different days at the top of the page.
Each day includes a family worship service, including videos and music, and additional activities.
Be sure to check them out ahead of time so you can plan what to use.
Choose Faith Not Fear - Resources for Responding to COVID-19
As those who believe in a gracious and loving God, we do not need to panic but rather look with faith to our source of hope and peace. Please join us in praying for:
* God's mercy and protection during this time
* Wisdom as we make decisions for the church community
* Ourselves as we seek to live by faith, not fear; as we respond out of courage and love; and as we avoid hysteria and panic.
Virtual Stations of the Cross, Friday, April 3rd, at 7:00 PM
Join Rob Courter and fellow parishioners as we pray with our very own Redeemer Stations.
CLICK HERE for details.
Governor Northam's Executive Order allows travel for worship.
The Church is open for private prayer during the following hours, with a limit of 10 people at any time:
Monday through Friday: 9:00-11:00 AM and 5:30-7:30 PM
Saturday: 4:00-7:00 PM
Sunday: 8:30-11:30 AM
View Fr. Jim's Mass for the 5th Sunday of Lent HERE.
View Fr. Jim's messages for the 5th Sunday of Lent HERE.
CLICK HERE to view a message from Deacon Ron.
"Morning Prayer Social Distance Style" - 7:00 AM Monday-Friday
Visit "Resources for Praying at Home" for details.
Our parish budget is reaching a critical point.
If you do not already participate in E-giving you can sign up HERE,
or mail your weekly offering to church. Thank you for your continuing support.
If you are in an at-risk category and need help with grocery shopping or other errands,
Youth Ministry would like to help. Contact Jonathan to request assistance.
View "Resources for Praying at Home", including links to daily Mass.
View "Voices of Faith", a collection of articles, resources, and reflections.
Follow us on Facebook for daily updates:
Church of the Redeemer - our parish page
Redeemer Elementary Families - for parents and children
Redeemer Music Ministry - connect with Erin and the choir

Mass Times & Office Hours
Weekend:
Saturday Vigil: 5:30 pm
Sunday: 8:00 am & 10:00 am

Daily Mass:
Monday - Thursday Noon
at Memorial Regional Medical Center Chapel

Holy Days: 9:30 am & 7:00 pm

Reconciliation: Saturday, 4:30-5:00 pm or by appointment.

Office Hours:
Monday - Friday: 8:30 am to 4:30 pm

Summer Hours: Memorial Day - Labor Day
Monday - Thursday: 8:30 am to 4:30 pm
Friday: Closed
Upcoming Events
Scroll down to "Recent Weekly Bulletins" for details.
"Drive-Thru Palm Pick-up"
Saturday, April 4th,
4:00-7:00 PM
Sunday, April 5th,
8:30-11:30 AM
Catholic Daughters' Scholarship


All current Redeemer high school seniors are eligible.




CLICK HER

E

for application.


Deadline April 26th

This Week at Redeemer
All events are cancelled until further notice.
This includes daily Mass
at Memorial Regional.
Church will be open for private prayer:
Monday - Friday
9:00-11:00 AM and 5:30-7:30 PM
Saturday
4:00-7:00 PM
Sunday
8:30-11:30 AM
Rectory Renovations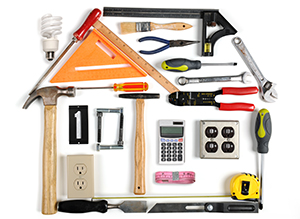 We continue to slowly progress with the renovations to correct issues of water damage, mold, and aging. We have selected a bid and the diocese has approved the plans! With the recent success of Redeemer Royale we have currently raised $83,000 - thank you for your generosity!
Diocese of Richmond
Bishop Knestout urges anyone aware of sexual abuse of minors on the part of clergy or staff of our diocese to notify civil authorities, call the Attorney General's Clergy Abuse Hotline at 1-833-454-9064, and reach out to the Diocesan Victim Assistance Coordinator, Jennifer Sloan at 1-877-887-9603.
The Diocese has also partnered with EthicsPoint to provide a completely confidential platform that allows any employee, parishioner, clergy or volunteer of the diocese to anonymously submit concerns about suspected unethical behavior, misuse of resources or financial misconduct. Reports can be made anonymously and confidentially – 24 hours a day, 7 days a week - online or by calling (844) 739-3210
Click here for the Diocesan website.
Click

here

to visit the
diocesan bicentennial website.
Click here for the
Diocesan Safe Environment Program.
Click here for information about the VA Catholic Conference, the public advocacy organization representing Bishop Knestaut, Diocese of Richmond, and Bishop Burbidge, Diocese of Arlington.
Traveling?
Visit Catholic Mass Times or MassTimes.org
for easy access to Mass schedules, church locations,
parish contact information and more.
CDA Scholarship
Click here for the scholarship application from the Catholic Daughters of America.